Book release: Housing policy and movements in CEE
Event : Housing policy and movements in CEE: New results from engaged research

Date: 29 September 2022

Time: 6 pm (CET)
What? Collective book release and discussion on new results from engaged housing research in CEE.
The event will take place via ZOOM. Please click on the following link to participate: https://gu-se.zoom.us/j/.
The following books will be presented:
Michaela Pixová: Contested Czech Cities. From Urban Grassroots to Pro-Democratic Populism (Palgrave, 2020)
Iva Marčetić: Housing Policies in the Service of Social and Spatial (In)Equality (Right to the City, 2021)
Ioana Florea, Agnes Gagyi and Kerstin Jacobsson: Contemporary Housing Struggles. A Structural Field of Contention Approach (Palgrave, 2022)
Agnes Gagyi and Marek Mikuš (eds): Housing Finance in the Aftermath of the Foreign-Currency Mortgage Crisis in Eastern Europe (Critical Housing Analysis 1/2022)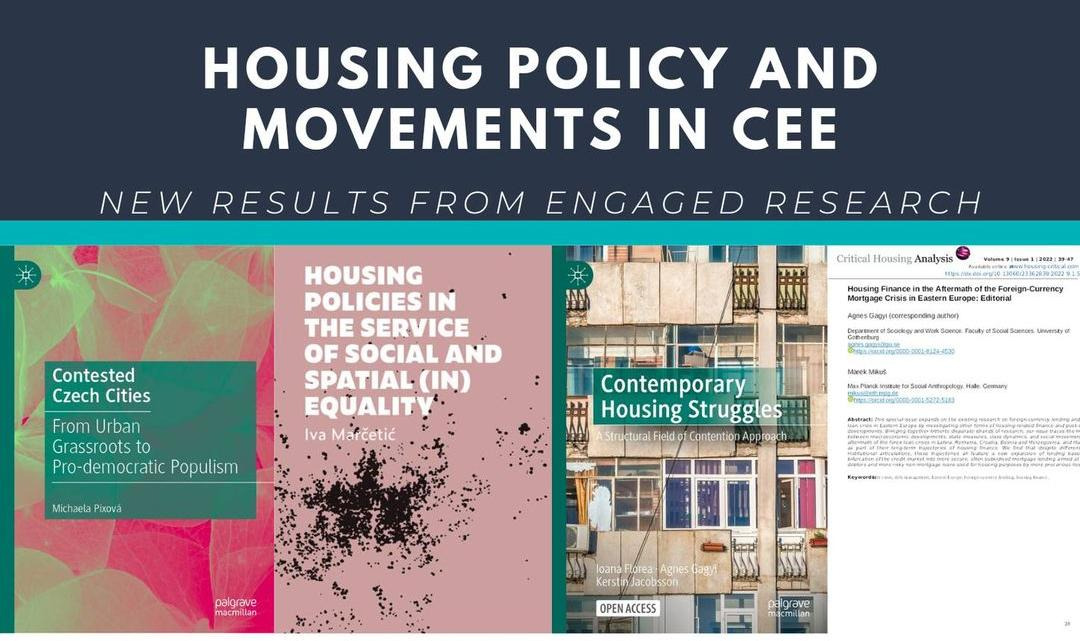 Latest Tweets
Der Twitter Feed ist im Moment nicht verfügbar.