Book Discussion: "Global Easts – Remembering, Imagining, Mobilizing"
The next edition of ReCentGlobe's Druckfrisch Book Discussion, organised together with EEGA and the Leibniz Institute for the History and Culture of Eastern Europe (GWZO), will feature the book "Global Easts – Remembering, Imagining, Mobilizing" and its author, South Korean historian Jie-Hyun Lim. He will be joined in the discussion by Katja Castryck-Naumann, Frank Hadler and Matthias Middell (all Leipzig).
The book, which was published only a few days ago, explores entangled Easts to reconsider global history from the margins. Examining the politics of history and memory, Lim reveals the affinities linking Eastern Europe and East Asia. He draws out commonalities in their experiences of modernity, in their transitions from dictatorship to democracy, and in the shaping of collective memory. Ranging across Poland, Germany, Israel, Japan, and Korea, Lim traces the global history of how notions of victimhood have become central to nationalism. He criticizes mass dictatorships of right and left in the Global Easts, considering Nazi jurist Carl Schmitt's notion of sovereign dictatorship and the concept of decisionist democracy. Lim argues that nationalism is inherently transnational, critiquing how the nationalist imagination of the Global East has influenced countries across borders.
Jie-Hyun Lim is professor of transnational history and director of the Critical Global Studies Institute at Sogang University. He is coeditor of Mnemonic Solidarity: Global Interventions (2021), The Palgrave Handbook of Mass Dictatorship (2016), and Gender Politics and Mass Dictatorship: Global Perspectives (2011), among many other works.
Date: 14 July 2022, 2 PM
Venue: Nikolaistr. 6-10, 5th floor, Room 5.55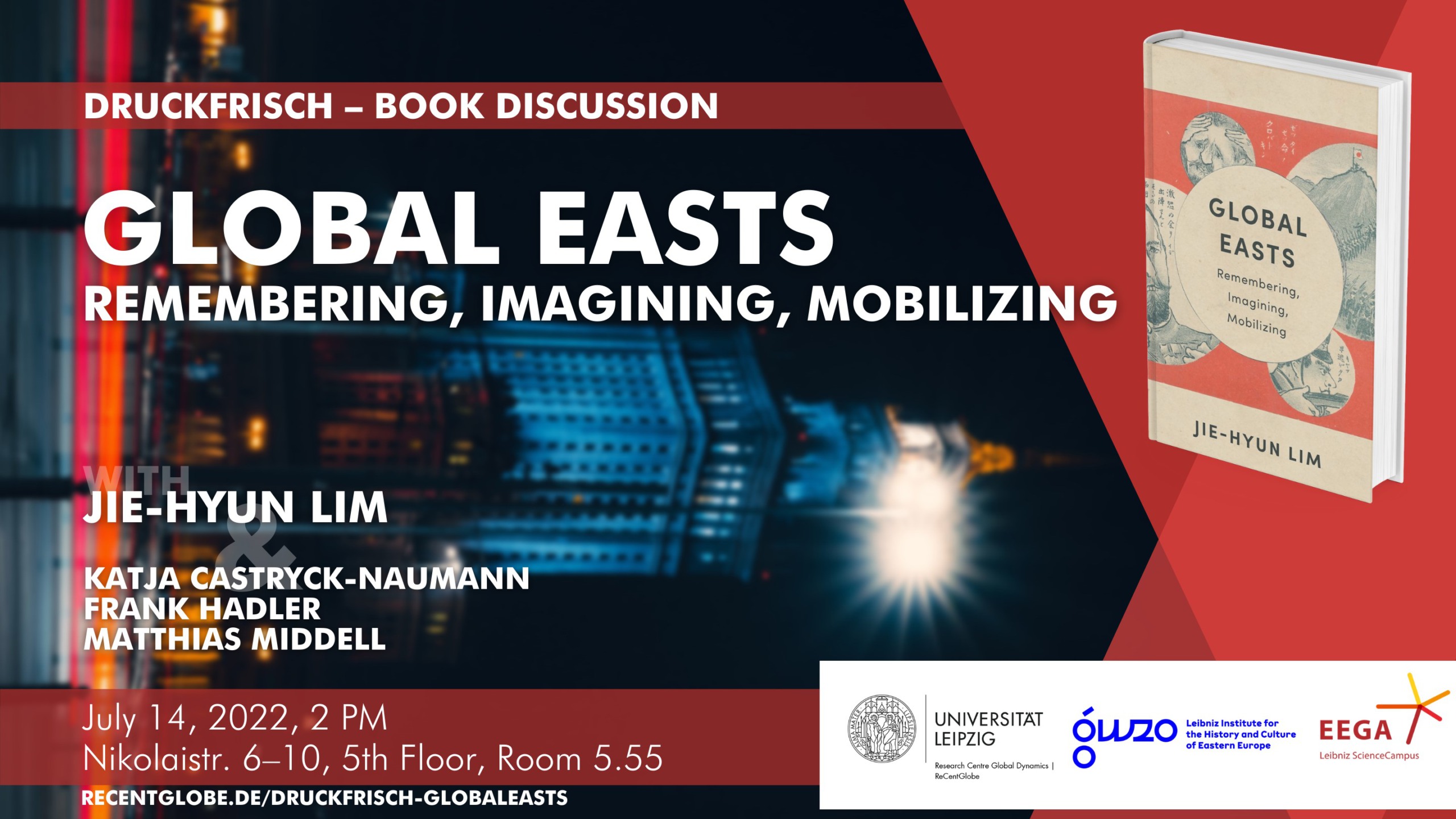 Registration is not necessary – please ignore the registration form below!